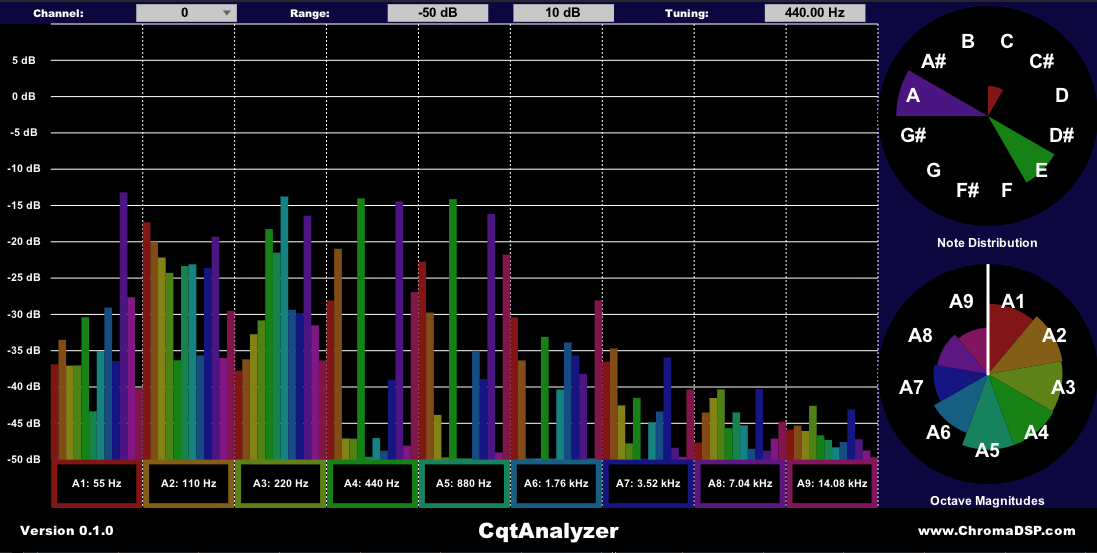 Description:
Spectral Analyzer audio plugin based on the Constant-Q transform.
Offers equal resolution over all octaves and displays one value for each of the 12 notes within the equal-tempered scale
The original intention for this plugin was to serve as visualization for my CQT implementation, I'm not so sure yet how useful it is in an actual music production context.
Code:
The plugin is completely open-source:
https://github.com/jmerkt/cqt-analyzer
Feedback:
In general I'm happy about any kind of feedback, questions or suggestions.
contact(at)chromadsp.com
Prebuilt plugin (experimental):
This software is provided free of charge but ChromaDSP retains copyright.
You are not allowed to redistribute this software without explicit permission from ChromaDSP.
You are not allowed to sell or to rent this software. You are not allowed to reverse engineer this software.
You are allowed to use this software for any educational and artistic application including commercial music production.
This software is provided 'as-is', without any express or implied warranty. In no event will ChromaDSP be held liable for any damages arising from the use of this software.